Windows VPS hosting
Anonymous Windows VPS hosting with Bitcoin. Windows server come fully RDP ready and you can pay with Bitcoin
Blackserver added the support for anonymous Windows Server.
Our VPS Windows server come with fully RDP ready (remote desktop protocol). Optional you can connect via VNC to your Windows server.
You can pay with Bitcoin for your Windows Server and other cryptocurrencies. Run your anonymous Windows server for games, asp.net or GIS application with crypto.
Blackserver takes care of licenisng your Windows VPS
Create an account
Blackserver lets you easily create VPS windows servers and you can pay with Bitcoin, Bitcoin Cash, Ether and many other cryptocurrencies. Register your account now and get free credits to start your first server instantly!

Create account
Create Windows Server
Login to your account and click on Create Server
To host a Windows VPS server choose the "Eearth" host.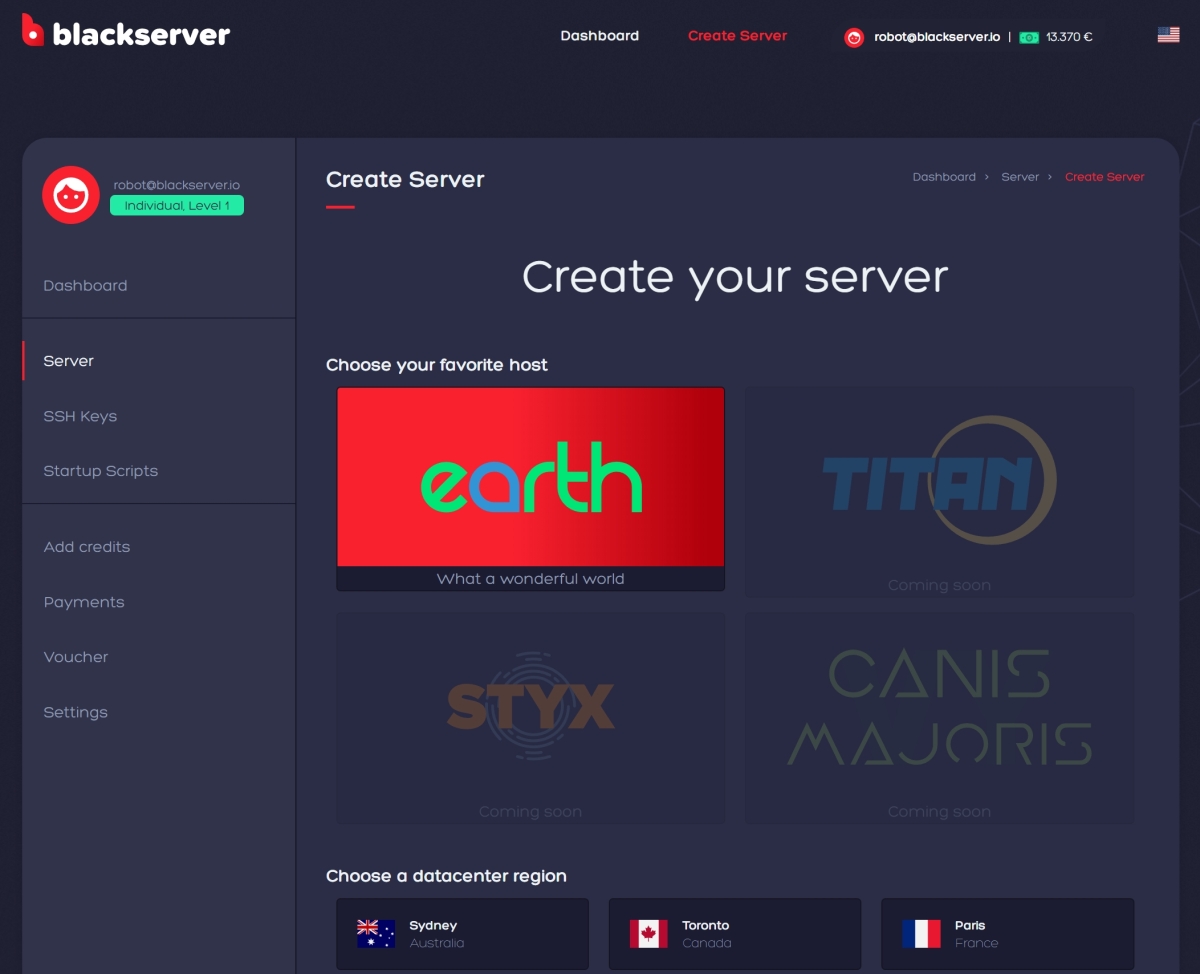 Select "Earth" as your host, a datacenter region and use the "Image" tab to set your preferred Windows VPS version.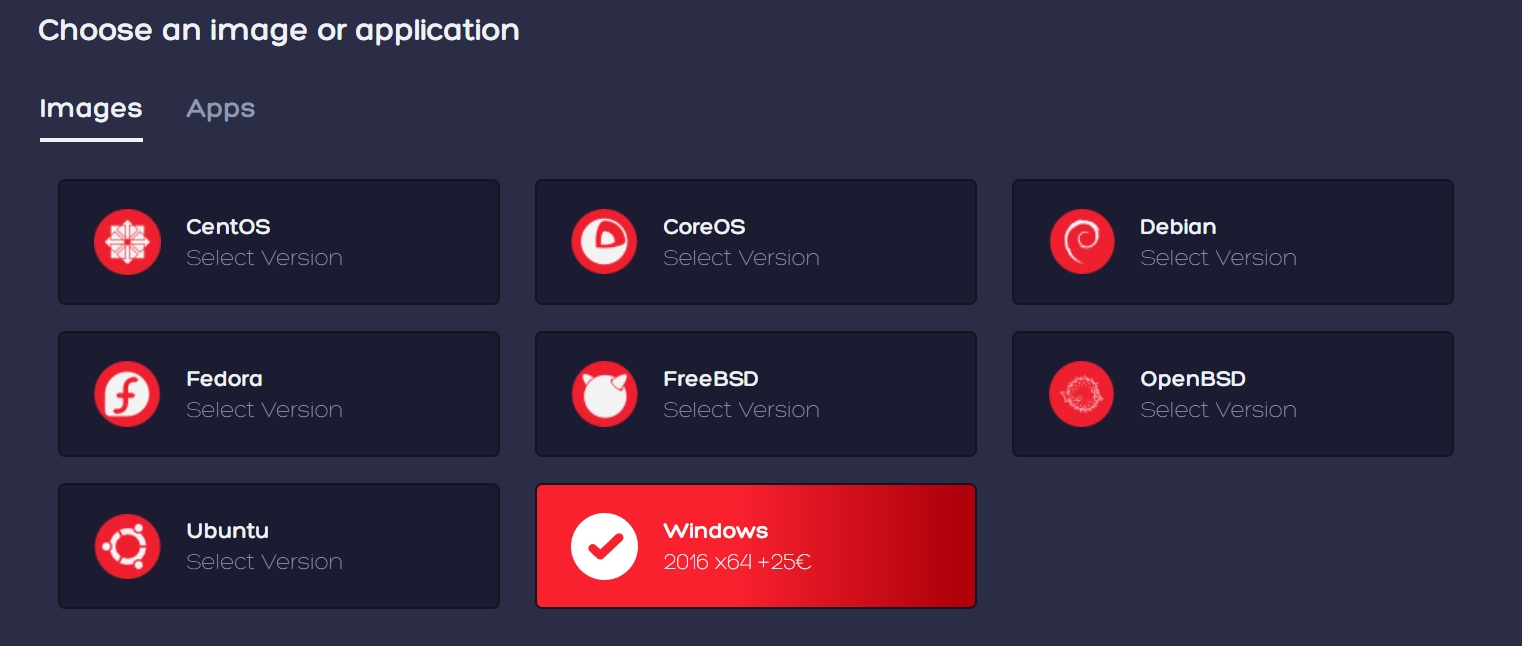 Finish your setup by settting your preferred server size, optional features, ssh keys and set a server hostname. When you ready click on "Create" and Blackserver will create your Windows server instantly.
Password
Once your server is finished launching, you will see it in your server list.
Connect
You can access your Windows VPS from any Windows system using a RDP connection. Use the username "Administrator" and the password from your server list to connect to your Windows Server.